Articles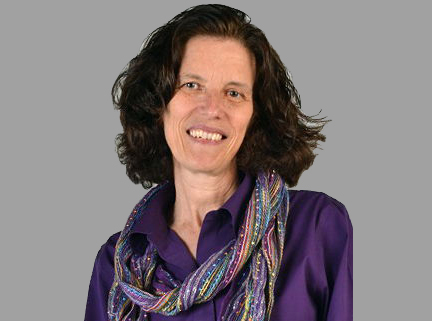 By Leslie Green
Chief Executive Officer
With support from The Arc and the Indiana Association of Rehabilitation Facilities Inc., Stone Belt CEO Leslie Green recently testified to the Interim Study Committee on Fiscal Policy. She provided a real-life view of challenges encountered with the federally mandated rules requiring more emphasis on person-centered planning and community integration. Since employee vacancies and turnover are large issues at this time, Green's testimony reveals the uncertainties of whether facility-based habilitation and workshop programs will still meet the requirements. She stressed that a good long-range plan to help providers meet the rules is needed. More information can be found at http://www.in.gov/fssa/4917.htm.
Stone Belt Arc is located in south-central Indiana and headquartered in Bloomington. Annually, we serve more than 2,500 individuals with intellectual and developmental disabilities (IDD) through locations in three counties and serve clientele from 10 or more counties. We employ 500 people – or would if all of our positions were filled.
Started in 1959 by families who didn't want to send their loved ones to state institutions, Stone Belt has been an innovator in providing community-based services to individuals with intellectual and developmental disabilities. Our programs and supports include:
Residential programs for 166 individuals living in neighborhood settings with customized supports – most receiving support 24/7 and requiring the full-time equivalent of 215 employees for these night and weekend jobs;
An employment program that supports more than 200 individuals in competitive integrated employment and includes an internship program for young adults known as Project SEARCH that has an 85 percent success rate of job placement;
An in-house manufacturing program that supports 80-plus client workers producing almost six million life-science products for Cook Incorporated annually;
A clinical program, Milestones, that provides psychiatry, cognitive therapy, behavioral supports and nursing to more than 2,000 individuals, and
An effective and dynamic Lifelong Learning program serving 245 clients in community-based and classroom-based activities to empower learning, strengthen self-sufficiency and increase skills in a variety of areas.
We believe the changes that are coming due to federal policies and rules are positive for the people we support and for our employees. However, these changes leave us wondering how we can meet their requirements with our current resources.
HCBS Settings Rule – We strongly believe the emphasis on person-centered planning and community inclusion is good. This is a direction our programs have taken for years, and we are willing to increase our efforts in this area. Our current resources limit the degree to which we can do this. The budget allocated to each person, in many cases, does not permit additional community-based services. We have difficulty staffing services and supports as they are now configured. It's unimaginable how we could find more staff to meet these new HCBS requirements. Our staff vacancy rate is about 10 percent at all times, meaning we consistently need about 50 additional employees to meet our needs. Recent rate restoration for our waiver services has allowed us to increase wages and benefits, but not to the full extent needed to attract and keep a quality workforce. When we do not have adequate numbers of staff to cover all the needs, we cannot just close our doors. We have to find someone to fill the position and many times that is an overworked employee or supervisor.
When we are taxed with job vacancies and turnover, it also makes it difficult to take on new clients. We currently have more requests for services that we can quickly accommodate. When we provide more staff-intensive services to facilitate community involvement (per HCBS settings requirements), it is likely to take even longer for us to get to those individuals requesting services. Effectively, we are in danger of having the waiting list for service shift from the state to the providers.
We don't yet know how our facility-based programs will be evaluated with the new HCBS rules. Our Lifelong Learning programs are very dynamic and provide a great deal of choice for the participants. Many clients spend all or part of their time accessing the community in valuable volunteer, recreational and daily-living activities. Many families depend upon their loved ones having a "full-time" program that enables them to work. They desire a "day program," so some programs are provided in a classroom/facility setting. If those services are required to be provided totally outside of a facility, we will need a new level of expertise and training for our staff, as well as the funding to support this.
For our work programs, we are looking at the new requirements of WIOA. This federal legislation is designed to strengthen our workforce system and increase employment for those with significant barriers to employment. An Advisory Committee on Increasing Employment for Individuals with Disabilities examined:
Ways to increase employment opportunities for individuals with I/DD;
The use of Section 14 (c) certificate program of the Fair Labor Standards Act (FLSA) (this is sometimes referred to sub-minimum wage allowances).
The committee's final recommendations include increasing the capacity of all the various parties to get quality employment outcomes. State legislation, such as the Employment First initiative, could help Indiana accomplish this. Mark Stoops has championed this initiative and his efforts are appreciated. Prioritizing policies and funding to increase competitive integrated employment would help Indiana to comply with WIOA.
Regarding issues related to the use of 14 (c) certificates, the committee recommend that:
Congress amend the FLSA to allow for a multi-year, well-planned phase out of Section 14(c) (that would virtually eliminate sheltered workshops).
We have more than 80 people participating in our manufacturing programs that are paid on the basis of productivity through our 14 (c) certificate. While many would argue that individuals be given the choice to select sheltered employment as an option, this is being decided at the federal level and not a matter for the state. I will say that my organization has one of the oldest, largest and most successful employment programs in the state and we do not have the capacity to make this transition happen for all of these individuals. Programs like ours need to be funded to build capacity. Our main concerns are that if this transition is not done successfully we will see increased numbers of people languishing at home or in unproductive activities and potentially creating an unnecessary burden on the criminal justice system.
One last point I want to bring to your attention is the new Overtime Exemption Rule that requires employers to pay overtime wages to any employee earning less than $47,476 beginning on December 1. It is good for management employees, but for the agency it is an unfunded mandate. With current staff shortages, managers are often called upon to fill the gaps left by staff vacancies, with some working 60 or more hours per week. We do provide some compensation for this time, but it is less than the soon-to-be mandated time and a half pay. We are working on plans to mitigate the threat this rule imposes, but there is no new funding to comply with the rule. The only way to mitigate the issue is to hire additional people. So our 50-person vacancy rate for employees soon becomes a 70-person vacancy.
For providers like Stone Belt, the challenges ahead, brought on by these new government requirements, leaves us fearful of being back in the position of having a system of care that doesn't adapt and change with the regulations and the economy.
Rate restoration was critical to our survival and brought us back to levels equal to 2010. This will not be sustainable for the near or distant future. In a state that has increase prosperity for Hoosiers, we find this works against us, particularly with the issues I've explained. We hope leaders will consider these points as the next legislative session begins.