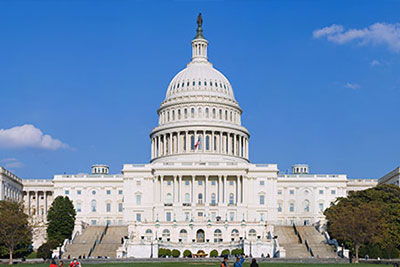 You hear things about threats to disability programs, but you may feel powerless to make a difference. Let's see if we can take a different view.
People with disabilities depend on "Lifeline" programs such as Medicaid waivers, Social Security Disability Insurance and Section 8 Housing vouchers. These are the supports that help you or your loved ones live as independently as possible in the community. These programs keep people out of more costly institutional care. You know first-hand the benefit of these programs, but your Congressional member may not fully understand their positive impacts in the communities they represent. YOU have to help them to understand. Your story is important. You want them to know that people will be impacted by votes to cut these important programs. Your voice is important. Make sure it is heard.
At a recent forum sponsored by Stone Belt Arc, Lee Hamilton the former Indiana 9th District Representative and Hal Turner, Bloomington office manager of current 9th District Representative Todd Young, provided inspiration and ideas on how to advocate for issues of importance with federal lawmakers. In addition, Nicole Jorwic from The Arc of the United States provided an update of current threats in Congress for vital lifeline programs for people with disabilities. The evening ended with a call to action for participants to write, call and speak with members of Congress. Mr. Turner and Ms. Jorwic's presentations are available on our website.
For those who missed this important event, here are some ideas that were shared on how you can most effectively advocate for these important programs.
Sign up for Action Alerts. The Arc has a system sending regular updates as well as "Action Alerts" when you need to take action. Other advocacy groups will have similar systems.
Know who represents you. Everyone in Indiana has one Representative and two Senators to represent them. You can look up the contact information for your Members.
Write a letter. Be brief and only include one or two topics. Make sure you have your facts correct. Use sample letters, but tell your own story of how federal programs such as Medicaid or Social Security make a difference in your life and what effects it would have if you lost it. Send your letter to the local officer for your member. They will send it on more quickly than it can go through the security on Capitol Hill.
Call the office. When votes are scheduled on important bills and you want to let your Member know how it will impact you or your loved one. When you get an action alert from The Arc or another source, call the local or Washington DC office. Ask your Member to support or reject a bill based on how it will affect you or your loved ones.
Ask for a meeting with your Member. When Congress is on recess, the Members come home. This is a good time to meet so they have direct knowledge of who you are and what is important to you. Be respectful. State your concerns. Tell your story. Ask how he/she plans to vote. You should call the local office to ask for this meeting.
Your advocacy efforts are very important. As Congress considers the Federal budget, many entitlement programs such as Medicaid and Social Security are being evaluated for changes and possible cuts. The Arc has more information about the significance of the Lifeline programs and how you can get involved. More information can be found at Don't Cut Our Lifeline. Votes will be taken soon, so don't delay.